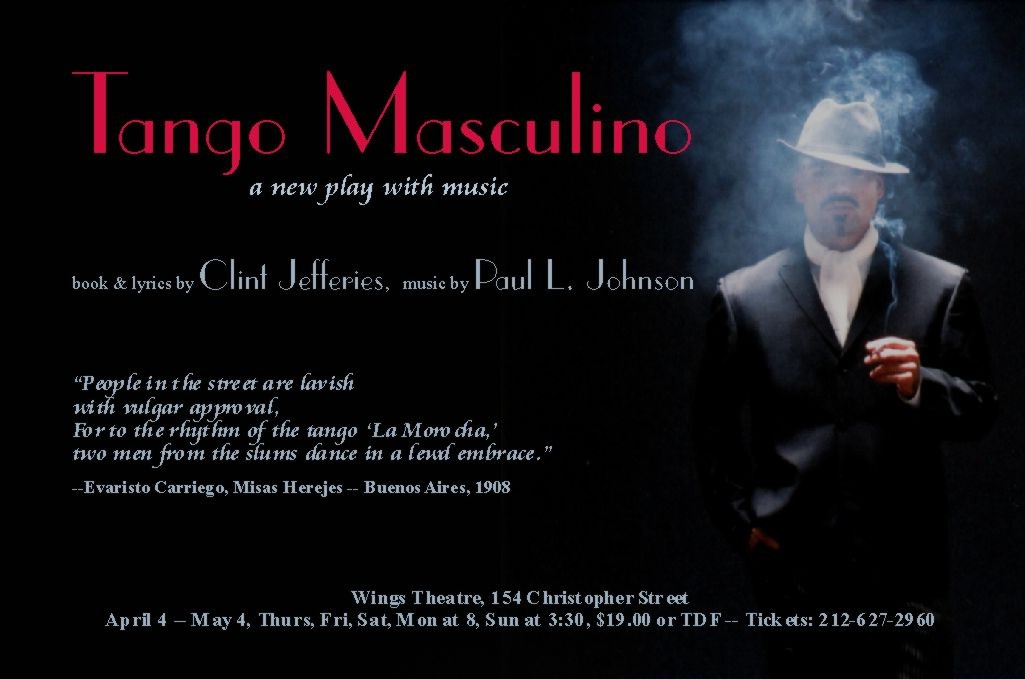 Tango Masculino
A new play with music
Book & Lyrics by Clint Jefferies,
Music by Paul L. Johnson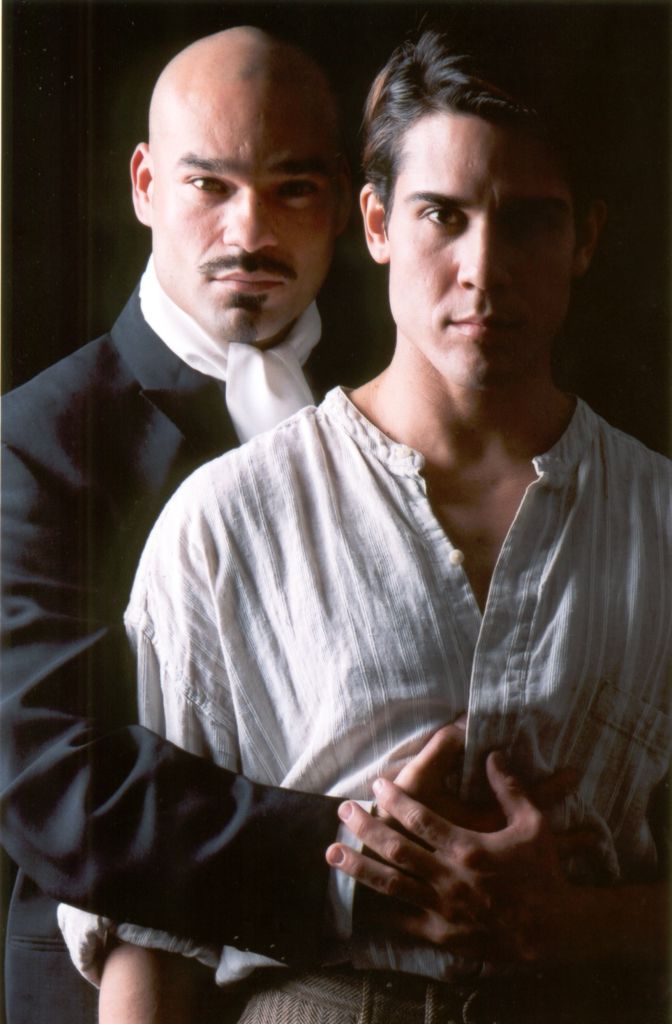 "Thoroughly seductive... Remarkable new play... Stylishly directed... Top-notch cast... Tango Masculino is one of the best works to emerge from Wings' ongoing gay play series."
--Robert Kent, NEXT Magazine
"A sensational, sensuous show... Razor-sharp direction... Not to be missed... The script by Jefferies is sublime, staged by Corrick with a dramatic flair...."
--Elias Stimac, OOBR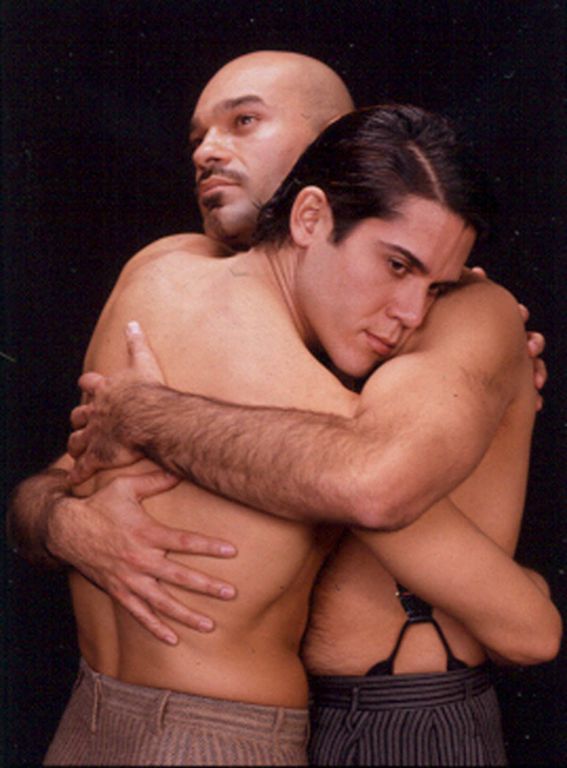 "An engaging romantic drama featuring a compelling gay-themed love story... Tango Masculino is interesting and entertaining. The production, directed by Jeffery Corrick, is quite fine..."
--Martin Denton, NYTheater.com
"Clint Jefferies' dramatic play is sparked by Paul L. Johnson's delicious live tango music, played in interludes by a terrific trio and beautifully sung... The play is gorgeously choreographed, both in its thrilling fight scenes and in the exquisite tango sequences..."
--David Noh, NY Blade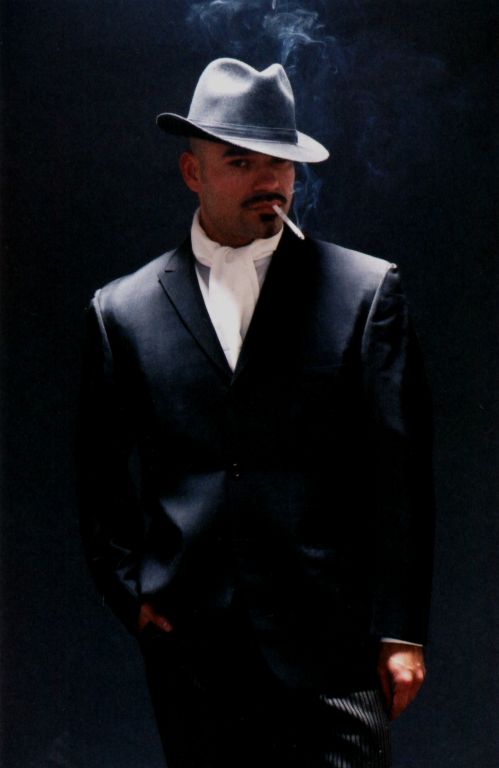 "...a heartfelt exploration of roles within relationships that is consistently interesting, strongly acted, and well written. ...a fascinating study of the balance of power and love in any human relationship."
--Christopher Byrne, LGNY
"Tango Masculino is not just a dance between two men, but an exploration of such universal themes as control and identity, which sweeps the audience into a firm (and perhaps precarious) embrace... Nearly mythological in the affirmation of archetypal, universal struggles..."
--Barie Yereniuk, Barnard Bulletin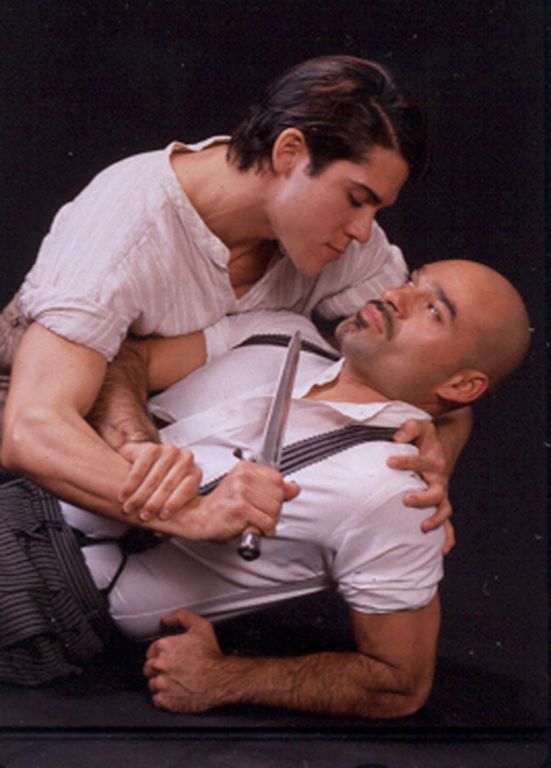 "Tango Masculino at the Wings Theater in the Village is a really profound examination of what masculinity means. At least one reviewer was hugely impressed... Tango Masculino is vital and exciting, its message subtle and its point well made. It definitely belongs on your Off-Broadway must-see list."
--Stewart H. Benedict, Stage Press Weekly
"It's always noteworthy when Wings Theatre chief Jeffery Corrick takes a side step to direct a show on his own stage. This time — oo-la-la! — it was "Tango Masculino" by Clint Jefferies. Corrick's best move: casting dreamy dancer-turned-actor JoHary Ramos, who seduces the audience as a secret maricon swept off his feet by a thug in butch 1920s Buenos Aries. Corrick stages their tangos soooo sensuously (ha! cha! cha!) that the audience pants to the music while lines form at the box office. "Tango" is Wings' biggest hit in some time."
--Tom O'Neil, On the Purple Circuit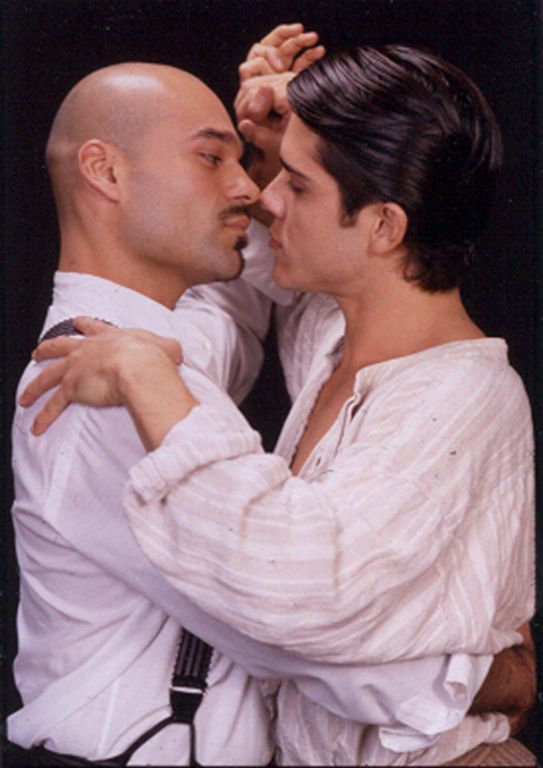 TANGO MASCULINO explores the social and sexual mores of 20th Century Buenos Aires. In a world of struggling street hustlers, the tango, that combative dance of power, is used as a metaphor for man's desire for physical domination.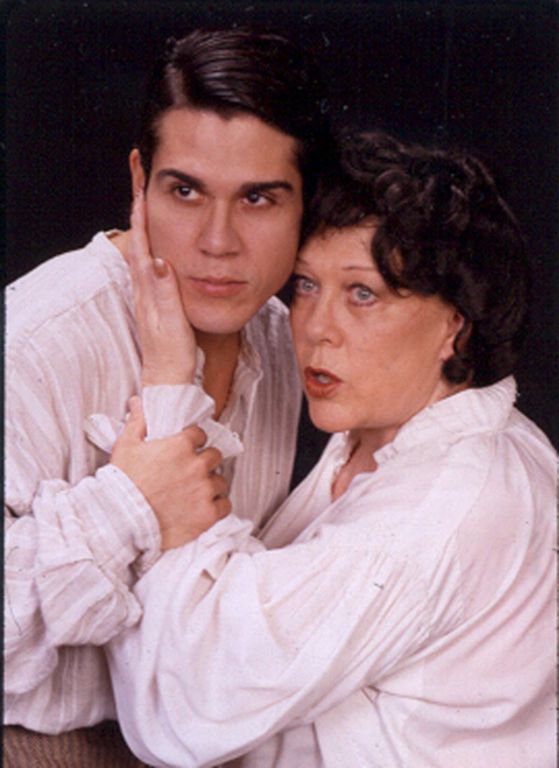 At the turn of the 20th Century, the streets of Buenos Aires are ruled by the lunfardo – a class of street toughs and hustlers who control the thriving black market. Disputes arising over prostitution and racketeering are settled at knifepoint and a code of machismo and courage is respected above all else. In this world a rogue named Rosendo uses sex to demonstrate his power. He draws no distinction between respectable women, whores, men who pay for sex or men he can swindle. Whena young man named Jorge arrives in Buenos Aires with no money and no family, he seeks the mentoring of Rosendo. Jorge discovers in him a lunfardo with an overcompensating need to dominate those around him and a growing, silent desire to confront a person stronger than himself. Their relationship grows and develops into a powerful tango of sexual intensity that threatens to explode as Jorge's lust for domination grows and is met by Rosendo's silent need to surrender control. Scored for Piano, Bandoneón, Violin & Guitar. (8M/4F)
Tango Masculino was produced by the Wings Theatre Company, NYC, and was awarded the OOBR Award for Excellence in Off-off Broadway Theater. It was produced in Australia by The New Theater as a part of the Sydney Mardi Gras Festival.
For rights contact: clint@clintjefferies.com
Back to: Clint Jefferies' Page