Cast & Staff of Cowboys!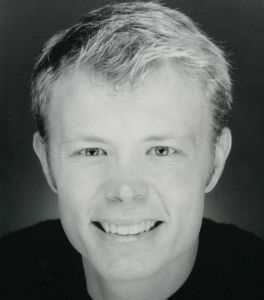 *James Bullard (Injun Bob) Alabama native LOUD AND PROUD, is pleased to make his Wings debut in Cowboys! Some of James' most recent roles (now among his favorites) were those of Michael Jay, President of Wanaget High's Senior Class of 1989 with Awesome 80s Prom and Jacey Squires in the Fulton Opera House's production of The Music Man. Other favorite roles include Jinx in Forever Plaid, Peachy Weil in The Last Night of Ballyhoo and Barnaby Tucker in Hello, Dolly! James is a proud member of Actors' Equity. PFY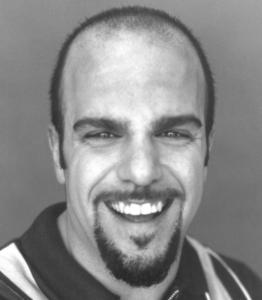 Stephen Cabral (Judge Sassafras Devine) is returning to the role of Sassafras, which he originated in the 2000 workshop of Cowboys! at Wings. He was recently seen as J. Edgar Hoover in Hoover: A Love Story at the Dysfunctional Theatre Company in NYC and as ten citizens of Texas' third smallest town in Greater Tuna at Stageworks Theatre in Tampa, Florida. Stephen has also been seen at Wings as El Cantor in Tango Masculino and as Athos in The Three Musketeers. His other NYC credits include Robert Sideway (Our Country's Good) and Andrew Borden in Lizzie Borden's Tempest at the NY International Fringe Festival. Regional credits include Franz (Sunday in the Park with George); Daddy Warbucks (Annie); Dr. Benjamin (Waiting for Lefty); Mendel (Falsettos); King (The King and I); and the title role of Macbeth.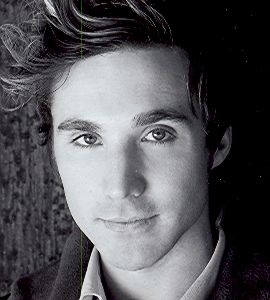 *Jesse Factor (Sidewinder) New York: The New Wondertwins in Sparklevision at PS 122. National Tours: Cats (Skimbleshanks), Scrooge: The Musical. Europe: Cabaret. Regional: A Chorus Line, Cats, The Music Man, and West Side Story. Training: The Tisch School/CAP21. Thanks to teachers and parents.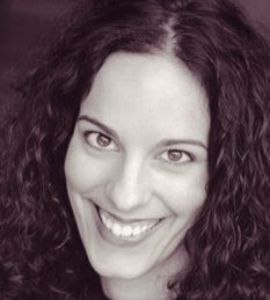 *Jennifer Fagundes (Lovely Lilly Luscious) is thrilled to be making her NY stage debut with Wings. A very recent transplant from the Bay Area, Jennifer was most recently seen in Red Dragon's Falsettos as Cordelia, and as Nadya in CentralWorks' adaptation of the Chekhov novella Vanya. Other roles such as Portia in The Merchant of Venice, Emma in Song and Dance along with performances at Theatreworks and San Jose Repertory Theatre round out some of her favorite shows. A proud member of Actors Equity. Please visit her website at www.jenniferfagundes.com. To her family & friends: THANK YOU – I am truly blessed!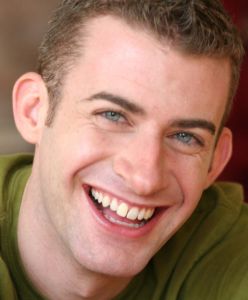 *Rory Hughes* (Buck) is excited to be a part of this production. This past fall he made his Lincoln Center debut in Peter and the Wolf. Most recently, he was a part of Pittsburgh Musical Theaters productions of Miss Saigon, and Jesus Christ Superstar. He is a proud member of Actors Equity Association. Thanks to his friends and family for their support.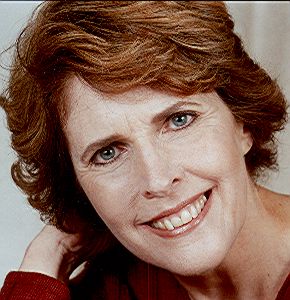 Brynn Neal* (Aunt Rosie Ritter) most recently appeared as Mrs. Peacham in The Threepenny Opera at The New Embassy Theatre in Cumberland, MD, and appeared Off-Broadway last year as Myrna in Trolls at the Actor's Playhouse here in the Village. Other past credits include the first national tour of State Fair, where she was lucky enough to go on as Melissa opposite John Davidson; two productions of Nunsense and one of Nuncrackers where she played Rev. Mother, Sr. Robert Anne and Sr. Hubert, respectively; and a production of The Sound of Music in which she played the Mother Abbess (she must look good in a habit!). Other favorite roles include Mama Rose in Gypsy, Dorothy Brock and Maggie Jones in 42nd Street and Sarraghina in Nine. Thanks Jeff for the opportunity to work in such a fun show with such a delightful cast.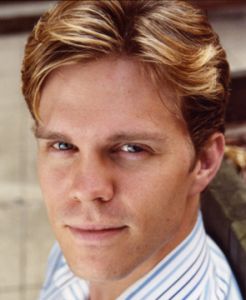 *Brian Ogilvie (Ranger Rick Rowdy) A Texas native, Brian is proud to be among such accomplished alumni and friends. He most recently appeared in the First National Company of Altar Boyz, following his summer in No No, Nanette, starring Fred Willard and Rebecca Luker. Brian's favorite show to date was a regional production of Chicago, where he fell in love with his leading lady, Dana Winkle, now his beautiful fiancée. Thanks to Mom, Dad, Ben, Vicki and Jim. Go U NU! www.BrianOgilvie.com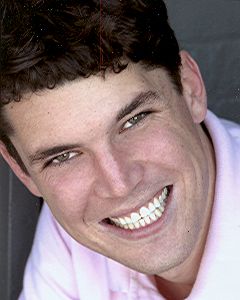 Jeff Sheets (Colt) is very excited to be making his Wings Theatre debut. Past NY credits include; Hart to Hart Celebration at Lincoln Center, Sweeney Todd at the Skirball Center, and A Little Night Music at the Gene Frankel Theatre. In 2003 Jeff was also a member of the Tisch Gala honoring Clive Davis. Jeff is graduating from NYU's Tisch School of the Arts this spring. A special thanks to the rest of the cast for welcoming him with open arms.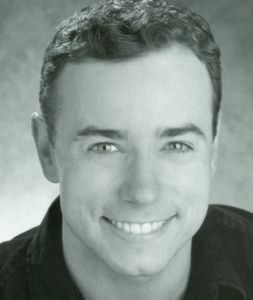 *David Tacheny (Boston Bart Black) This MN native has performed in more than 30 musicals! Some favorite roles include Samuel in Pirates of Penzance, Willy in Gifts of the Magi, Joseph in Joseph... Dreamcoat, Perchik in Fiddler on the Roof, Dicken in The Secret Garden, and Gideon in 7 Brides for 7 Brothers. In July he'll take on his biggest musical role to date playing Curly in Oklahoma! David also loves the classics and has recently performed in Macbeth and A Midsummer Night's Dream. He has a degree in Musical Theater Performance from MN State University. Thanks to Wings for a great time. Big hugs and kisses to Katie and Cosmo. This is for Del Lovell and Dick Renna.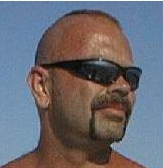 Clint Jefferies (Book & Lyrics) is the author of thirteen plays and musicals produced in NYC and regionally. Musicals include The Captain's Boy, produced in NYC and at Bailiwick Repertory in Chicago; Nile Blue, which recently concluded a run in Tampa and is scheduled for commercial production in Melbourne, Australia; and the musicals Cowboys and Tango Masculino which both received The OOBR Award For Excellence in off-off Broadway Theatre. Cowboys! also enjoyed an extended stint at the Pegasus Theatre in Dallas. His historical drama, The Jocker ran in NYC, Houston & Seattle, and has had readings at New Jersey Repertory, Odyssey Theatre Ensemble in LA, and The Southwark Playhouse in London. Clint was the recipient of the John Gassner Memorial Playwriting Award and a finalist for the Stanley Drama Award. His plays have been finalists in the Pacific Northwest Writers' Conference Competition and the South Carolina Playwrights' Festival. Mr. Jefferies is a member of the Dramatist's Guild. Oh yes, and he also enjoys long, incognito walks on the beach in his summer Mohawk... For more info on the plays and playwright: http://clintjefferies.com.
Paul L. Johnson (Music/Musical Director) is delighted to be back here again with his Cowboys!. His other endeavors with Clint & Jeff wereThe Three Musketeers, Tango Masculino and Nile Blue. He has musically directed regionally, for Off-Broadway and Off-Off-Broadway.
Jeffery Corrick (Director) has worked in theatre for over 35 years as an actor, director, choreographer and designer. He was formerly Artistic Director of Hutchinson Repertory Theatre,a professional troupe touring sixteen Midwestern states. Mr. Corrick founded Wings Theatre in 1986 and has served as Artistic Director since that time. In addition to Cowboys!, he has directed a number of other Clint Jefferies plays and musicals including The Jocker, The Three Musketeers and Tango Masculino, the latter, as well as Cowboys!, recipients of The OOBR Award for Excellence in Off-off Broadway Theater. While his directing credits include many standards like Streetcar, West Side Story and Cabaret his first love is directing new works. Mr. Jefferies has served on the Board of Directors of the Association of Kansas Theatres, the American Theatre Association's Professional Theatre Program and as a panelist for the New Jersey State Council on the Arts. He is a graduate of United States International University's School of Performing and Visual Arts and was selected to "Outstanding Young Men in America." He currently resides in New York City with Nelson, his partner of twenty years, and Scarlet & Bandit, two hell-raising alley cats.
Kate Swan (Choreographer) served for five years as the Associate Choreographer of Disney's Beauty and the Beast on Broadway and mounted the Brazilian, Korean, US and UK touring productions. She has also directed and/or choreographed several licensed productions of Beauty. Choreography credits include the award-winning original musicals Cowboys! and Tango Masculino (Wings); Schoolhouse Rock Live! (Chicago World Premiere and Lambs Theatre); Kiss of the Spider Woman (Gallery Players); Taming of the Shrew: Extreme (New Duke Theatre); many, many standards in regional, stock, and university theatres across the country; and the national tour of Victor/Victoria starring Toni Tennille (as Asst. Choreographer). Originally from Dallas and a graduate of Northwestern University, she resides in New Jersey with her husband, musical theatre director David Swan, and their daughter, Rose
Kymberli E. Morris (Fight Choreographer) In addition to choreographing the violence for numerous stage and screen productions, Kymberli has spent more than 10 years working as a stuntwoman specializing in fights, body burns and precision driving. She is a certified Master at Arms in the IFA, with specialties in most edged weapons, archery, and small caliber firearms. Additionally, she has taught basic and advanced self-defense to women for many years. Under the name Gael Force, she worked as a professional wrestler on the independent circuit, from which she recently retired, still holding two championship titles. She is a noted history buff (particularly with regard to 13th Century Eastern Europe, the Mongols and Chingis Khan), speaks multiple languages, and has published several non-fiction articles (some of which have been translated into 3 languages) and historical fiction. Recent stage choreographic credits include African Nights, Uncovering Eden, Strange Bedfellows, The Three Musketeers, the ACTF award winning Macbeth and the OOBR award-winning Tango Masculino. She is thrilled to be working with yet another wonderfully talented cast at Wings.
L. J. Kleeman (Production Manager) has directed numerous plays in the New York area including all five of George Barthel's plays at Wings. When not directing and reading scripts for Wings, she teaches English at the College of Staten Island and Hostos College. She'd like thank her theater "family," and her parents for their support.
Elisha Shaefer (Set Design) is tickled pink to be designing his first off-off-Broadway production, and very happy to have found the wonderful people of Wings. He has designed and done extensive production work at Vassar College and NYU's Tisch School of the Arts, most notably designing the set for a particularly thrilling production of Tony Kushner's The Illusion. He has also done a summer in the Williamstown Theater Festival scene shop and has been known to disappear for days at a time into his own workshop in Santa Barbara, CA on infrequent trips home. Later on this summer he will be designing a production of Sideshow at the American Theater of Actors.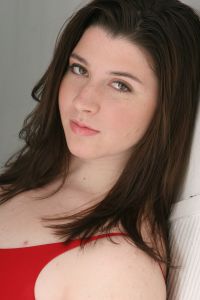 Vanessa Wendt (Asst. Stage Manager) is thrilled and amused to be making her NY debut doing double duty as assistant stage manager and tap-dancing horse. A native of Chicago, Vanessa moved to NYC about two years ago. She is also a recent graduate of AMDA. Thanks to family, friends and "family" for your continued support and encouragement! Special thanks also goes out to JD for the SM training/experience and his excellent teachings.
* These Actors and Stage Managers appearing courtesy of Actor's Equity Association
Back to Main Cowboys! Page