The Cast and Staff of...
The Three Musketeers
a musical adventure
Book & Lyrics by Clint Jefferies, Music by Paul L. Johnson
Directed by Jeffery Corrick
Choreography by Kate Swan ● Fight Choreographer: Kymberli Morris
Assistant Director: L. J. Kleeman ● Stage Manager: *Parys Le Bron
Set Design: Bekka Lindstrom ● Costume Design: Tom Claypool ● Lighting Design: Sean Linehan
Press Representative: Max Eisen ● Photography by Carol Rosegg
Featuring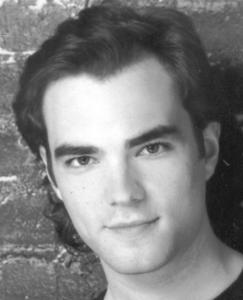 *Ryan Boda (D'Artagnan) is excited to be working with the Wings Theatre for the first time. Recent credits include: a year sailing with Disney Cruise Line (Prince Charming/Hercules), West Side Story (Tony), and The Spitfire Grill (Caleb). He received his BFA from The University of Michigan and is originally from Ohio. Thanks to my Parents, Dana, and friends. This performance is for my Grandmother.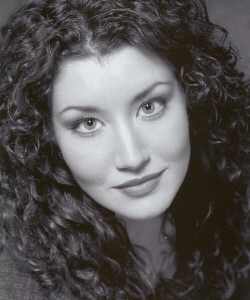 Pamela Brumley (Milady de Winter) has been busy working in theatres about the country… recently in Florida, Indiana, and Kentucky as Sarah in Guys and Dolls, Belle in Beauty and the Beast, Luisa in The Fantasticks, and Eliza in multiple productions of My Fair Lady. She also recently completed shooting her first feature film, entitled The Perfect Stranger. Pamela is originally from Texas, where she received her BFA degree in Musical Theatre from Texas State University; but she now makes her home here in the city, and she is thrilled to make her NYC debut in this production. Other favorite credits include: The Pirates of Penzance (Mabel), The Wizard of Oz (Dorothy), The Taming of the Shrew (Bianca), Joseph and the Amazing Technicolor Dreamcoat (Narrator), Fiddler on the Roof (Hodel), La Boheme (Mimi), The Merry Wives of Windsor (Anne), The Sound of Music (Maria), and a National Tour of A Christmas Carol (Belle). Endless thanks to God, family, and friends.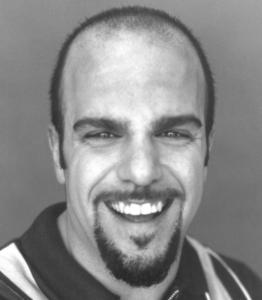 Stephen Cabral (Athos) is returning to the role of Athos, which he originated in the 1998 workshop of The Three Musketeers at Wings Theatre. He was most recently seen as J. Edgar Hoover in Hoover: A Love Story at the Dysfunctional Theatre Company in NYC and as ten citizens of Texas' third smallest town in Greater Tuna at Stageworks Theatre in Tampa, Florida. Stephen has also been seen at Wings as El Cantor in Tango Masculino and as Sassafras in Cowboys!. His other NYC credits include Robert Sideway (Our Country's Good) and Andrew Borden in Lizzie Borden's Tempest at the NY International Fringe Festival. Regional credits include Franz (Sunday in the Park with George); Daddy Warbucks (Annie); Dr. Benjamin (Waiting for Lefty); Mendel (Falsettos); King (The King and I); and the title role of Macbeth.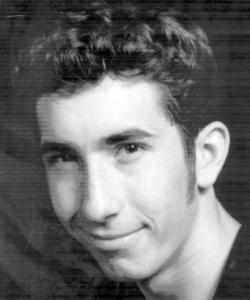 Nigel Columbus (The Comte de Rochefort) Recently seen as Chair Mover #3 in the Tony Stevens production of Grand Hotel, Nigel is oh-so-uber thrilled to be a part of this fantabulous production. Other past works that have made him happy are: Kabuki International's Return of the Jedi (Duke SkyJogger), N&Nterprises's The Zombie King (Nigel), and the Studio Tour of Eliza Ventura's Hamlet (Hamlet/und. Ophelia). For any interested/hot ladies, Nigel's hobbies include skydiving, 8-track repair, and competitive thumb-wrestling, but never murder. Nigel would like to thank his mom, yer mom, John Hughes, everybody named Norbert, and Jesus. And he means it about Jesus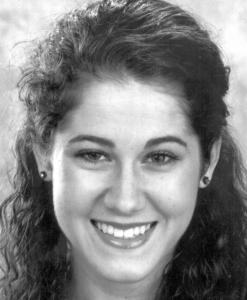 Adriene Couvillion (Kitty) Favorite Credits: Gypsy (Louise), Anything Goes (Reno Sweeney), Joseph...Dreamcoat (Narrator), and Saved By the Bell: the Musical (Jessie Spano). NYU credits include: Grand Hotel, Sweeney Todd, Hardback Fantasies and Paperback Secrets, The Mystery of Edwin Drood, and Tisch Loves Hollywood in Los Angeles. Originally from New Orleans, she is currently a senior at NYU/Tisch/CAP21. Thanks Keith and Katy!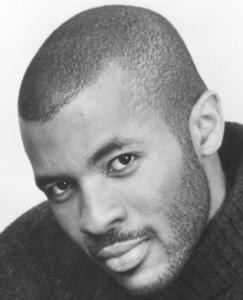 *Alexander Elisa (Lord de Winter) Alexander is a native of New York City. "Born in Harlem, raised in the Heights", he's earned Bachelor's degrees in psychology and in African-American Studies from Oberlin College. His most cherished experiences on stage include the Fred track in Smokey Joe's Cafe at Maine State Music Theatre, playing the villainous Chuck in the Broadway Institute's production of Bronx Casket Company and singing in Europe with Queen Esther Marrow and the Harlem Gospel Singers. On those few occasions when he is not being lord of the castle, Alexander is a featured vocalist in Philip Hamilton's blues-infused ensemble. He also does film and is working on a collection of songs and poetry he hopes to unveil in due time. Thank you to Mom (for your unending love-support-faith), Gilbert (for your friendship), Mima (for your love and concern) Tata (for your heartfelt gestures) Ester: (for the kind spirit that will never be forgotten) Preye (for keeping me close) The Creator (for life and the gifts with which to execute life) Peace to all and make your moments count.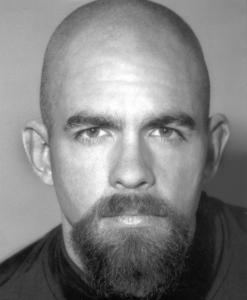 David Garry (The Duke of Buckingham) is a graduate from Northwestern University with a Masters degree in Voice/Opera performance. Before turning to singing, David earned a Bachelor's degree in trombone performance from Western Michigan University. David's performances include: Hadyn's Creation where he performed the role of Raphael, bass soloist in Mozart Grand Mass in C minor, Mozart Requiem, and Handel's Messiah. Operatic roles include Bluster in Mozart's The Impresario, both Figaro and Count Almaviva in Mozart's Le Nozze di Figaro, Sam in Bernstein's Trouble in Tahiti and the reverend Olin Blitch in Carlisle Floyd's Susannah with the DuPage Opera Theater. Since relocating to New York City, David has premiered roles in several new operas most notably Cinderella's Bad Magic in Moscow and St. Petersburg, Russia, and most recently The Marriage Counselor with the New Jersey Opera Theater.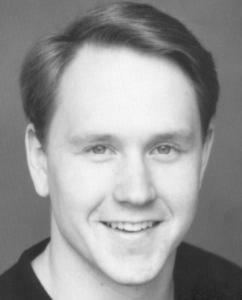 *Christopher Gleason (Monsieur Bonacieux/The Innkeeper) recently moved to New York from Texas where he worked in many theaters in the Austin and Dallas area. Some of his favorites are: Eddie in Blood Brothers (Theatre Three); Billy Clanton in the premier of Sundown (Lyric Stage) and Adam in Children of Eden (Vive Les Arts). In New York, Christopher has become a member of the Xavier Company, having performed in The Least Among You, Whom Shall I Send?, and most recently An Advent Carol. Other New York credits include Herman in The Gallery Players production of The Most Happy Fella and the title role in You're a Good Man, Charlie Brown. He is very fortunate to be married to his extremely understanding wife of over 5 years, Sarah and for the unending love of their new baby boy, Joshua! G.F.A.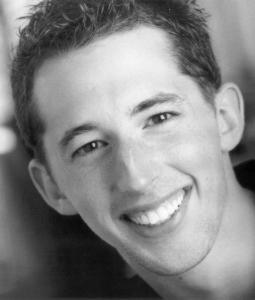 *Josh Grisetti (Louis XIII) Off-Broadway: After the Ball (Dumby) at the Irish Rep. Europe: The Merry Widow and Cosi fan Tutte. Favorite regional: Where's Charley? (Reggie) at Goodspeed, Follies (Young Buddy) at the Lyric Stage, The Pied Piper, and Cask of Amontillado with NOMTI. Film: The Sandpiper (2005), The Namesake (2006). Concerts at many venues, including the Boston Pops. Alumni of the North Carolina School of the Arts and the Boston Conservatory. Thanks to God, a very supportive family and Tim Curry (mostly in that order). www.joshgrisetti.com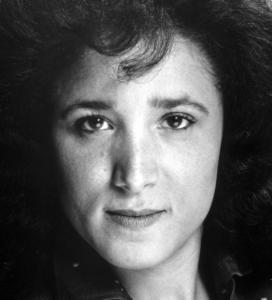 Lynne Henderson (The Abbess) enjoyed doing the original workshop of Musketeers so much, she had to come back and do it again—thanks Jeffery! Last seen at Wings in the première production of Vincent,Lynne also appeared in the original production of the musical Critic (Third Critic/The Duchess understudy) and staged readings of the musicals Pot Of Gold and Madam, both scored by Paul Johnson. Lynne' credits includee Guys and Dolls (Hot Box dancer/General Cartwright understudy); Applause (Gypsy dancer); Sly Fox (Third Servant); a concert version of Godspell (Joanne); and the Gilbert & Sullivan operettas Patience (Lovesick Maiden) and The Pirates of Penzance (Daughter/Kate understudy). She has done cabaret revues of the music and poetry of Fran Landesman, Jerry Herman and Barry Manilow (with whom she sang at Radio City Music Hall!) and "The 3 Ladies From 'ell." Thanks to Mom and Dad for loving me--miss you and love you madly; to P. J., for putting up with me; and to "The Voice," for divine inspiration.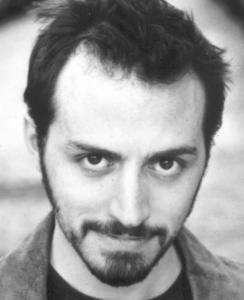 *David Macaluso (Cardinal Richelieu) is a graduate of the Manhattan School of Music, and is currently performing in Naked Boys Singing, Off Broadway. He was last seen as Samuel in Pirates of Penzance at City Center. He has also performed the roles of Pish-Tush, Bob Becket, and understudied Giuseppe in Gondoliers and the lead patter roles in Yeomen, H.M.S. Pinafore, Ruddigore,Mikado, and Iolanthe. National tour credits include Snoopy, and Big River. Some regional credits are Che in Evita, Frank 'n Furter in Rocky Horror, Seymour in Little Shop, Rooster in Annie, Motel in Fiddler, Finch & Frump inHow to Succeed, and both Sparky & Frankie in Forever Plaid. Thanks to friends and family.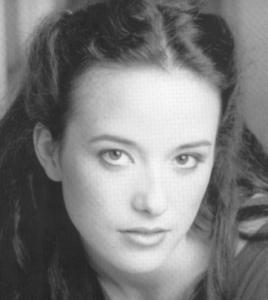 *Nalina Mann (Constance Bonacieux) is thrilled to be performing at Wings this season. A graduate of Sarah Lawrence College and the Ecole Jacques Lecoq in Paris, her favorite credits include: Haley in Dear Prudence (Rattlestick Theatre), Raina in Arms and the Man, Miranda in The Tempest, A Christmas Carol (McCarter Theatre), The Three Musketeers (National Theatre for the Performing Arts), Gigi, and The Gondoliers. Film/TV: The Karamazov Project, Curse of the Jade Scorpion, Molotov Samba, Sex & the City and Center Stage.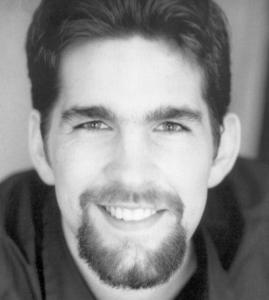 Tim Ott (Monsieur de Treville) is making his off off Broadway Debut with The Three Musketeers. His credits include Joshua's Boots, Hamlet, and A Midsummer Night's Dream. He is also currently in a production of The Complete Works of William Shakespeare [Abridged]. Thanks go to his Mother without whom he would be lost and to Wings for the opportunity to perform. He also apologizes for turning in this bio late.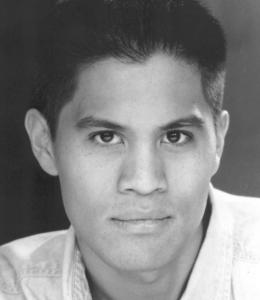 *Fausto Pineda (Felton) NYC: Fausto most recently created the role of Viri in Call It Courage for the York Theatre's New Musicals reading series. Other NYC – NAATCO's Antigone at Intar, Theater 1010 (Frederick, Pirates…), 3 City Center Seasons with NY Gilbert & Sullivan Players (Pirates, Mikado, Pinafore, Gondoliers and more…) as well as readings of Abelard & Heloise (with Robert Evan & John McMartin) and readings for AMAS Music Theatre and Encompass Opera Theatre. National Tours: King and I (Lun Tha), Grease! (u/s Teen Angel). Regionally: Seaside Music Theatre (Miss Saigon, Thuy), Theater-by-the-Sea (Secret Garden, Fakir), Actors' Playhouse (Carbonell Nomination for Lun Tha), Maine State, Kennedy Center (world premier, Noah Ain's Angels' Voices) Cherry County, Westchester Broadway Theatre, Fireside Playhouse. Fausto is a graduate of Manhattan School of Music and is a member of Actors' Equity Association.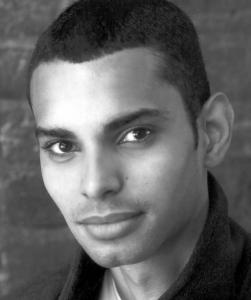 Stephen Raman (Patrick) is making his New York theatre debut since crossing over from the R&B/Jazz genre. A native of California, his theatrical credits include the Artful Dodger in Oliver, David in David & Lisa, and Romeo in Romeo and Juliet at the Tokay Theatre in California. You may have seen him on television and on New York buses as King Tutankhamen for the History Channel. Thank you to God for your grace, to Leenya Rideout for your guidance, and finally to Stephanie Albin and Renee Glicker for your faith.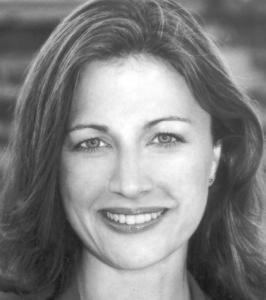 *Kim Reed (Anne of Austria) is thrilled to be performing with the Wings Theatre and playing the Queen. She most recently appeared in Foreign Affairs, a Workshop Theatre/Foolish Theatre production as 2 Germans, a Russian and an American cockroach. She's traveled the world performing and originated roles with The Abington, Emerging Artists, Kaleidoscope, The Lark and Theatre @ St. Clements. She has appeared in numerous commercials and recently played the lead in an indie short Blindfold. Her favorite previous roles include Brooke in Noises Off, Polly in Crazy for You and Flaemmchen in Grand Hotel.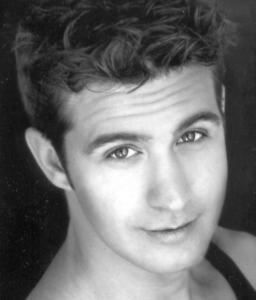 Stephen Smith (Planchet) has just returned to NYC from performing at the Sahara Casino in Vegas with Saturday Night Fever. He was seen on the National Tour of same show prior to Vegas, and has been involved with many other shows including: SailAway! (Tokyo Disney Sea), Hercules (Disney Cruise Line), Cabaret, Grease! and Cinderella to name a few. Among his favorite hobbies, Stephen enjoys all art forms, the great outdoors, and talking about himself in the third person. Stephen wishes to thank his friends and family for their love and support.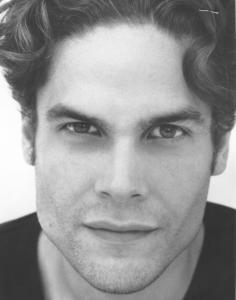 *David Velarde (Aramis) is a graduate of Carnegie Mellon University. He toured Europe and North America for 11 years playing such roles as Jesus in Jesus Christ Superstar, Joseph in Joseph and the Amazing Technicolor Dreamcoat, Rocky in The Rocky Horror Show, Che in Evita, Cousin Kevin in Tommy, Judas in Jesus Christ Superstar and Cain in Children Of Eden. David also originated the roles of Don Juan in Don Juan DeMarco the musical based on the movie and Chris Perez, Selena's husband, in Selena Forever the musical based on her life. David also worked as co-songwriter, vocal arranger, production manager, and background vocalist on "Aloha Miles Away", the new album for international recording artist Scott Katsura, which just won the Hawaiian Music Award for best pop album of the year! For more info visit scottkatsura.com.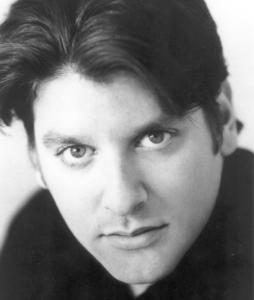 *David Weitzer (Porthos) has been recognized by the International Jekyll & Hyde Fan Club for portraying the dual role of Dr. Jekyll/Mr. Hyde in four productions of Jekyll & Hyde - The Musical. Additional musical theater credits include: Carousel (Billy Bigelow), The Scarlet Pimpernel (Percy), City of Angels (Stone), Children of Eden (Adam/Noah), Blood Brothers (Eddie), Romance, Romance (Alfred/Sam), Grease (Danny), Bye Bye Birdie (Conrad), The Who's Tommy (Captain Walker), Joseph and the Amazing Technicolor Dreamcoat (Joseph), The Secret Garden (Neville), How to Succeed in Business Without Really Trying! (Bud Frump), Annie(Rooster) and Fiddler on the Roof (Perchik). A resident of New York City, David is a member of Actors' Equity Association. Thanks to Deborah Kym and love to Allison.www.davidweitzer.com.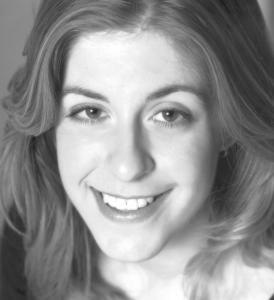 Elisa Winter (Mme. de Guisse/The Innkeeper's Wife)is thrilled to be a part of The Three Musketeers. She is currently finishing her training at CAP21, and will be graduating from NYU next December. All my love and thanks to my amazing support group: my family and my most wonderful boyfriend. Mom and Dad, I wouldn't be here if it weren't for you, and hopefully this will be the first of many performances that I can dedicate to you.
Clint Jefferies (Book & Lyrics) is the author of thirteen plays and musicals produced in NYC and regionally. Musicals include The Captain's Boy, produced in NYC and at Bailiwick Repertory in Chicago; Nile Blue, which recently concluded a run in Tampa and is scheduled for commercial production in Melbourne, Australia this Fall; and the new musicals Cowboys! and Tango Masculino which both received The ;OOBR Award For Excellence in off-off Broadway Theatre. Cowboys! enjoyed two critically acclaimed NY productions as well as an extended run at the Pegasus Theatre in Dallas. His historical drama, The Jocker ran in NYC, Houston & Seattle, and has had readings at New Jersey Repertory, Odyssey Theatre Ensemble in LA, and The Southwark Playhouse in London. Clint was the recipient of the John Gassner Memorial Playwriting Award and a finalist for the Stanley Drama Award. His plays have been finalists in the Pacific Northwest Writers'Conference Competition and the South Carolina Playwrights' Festival. Mr. Jefferies is a member of the Dramatist's Guild. For more info on the plays and playwright: http://clintjefferies.com.
Paul L. Johnson (Music/Musical Director) is delighted to be back here again with his The Three Musketeers. His other endeavors with Clint & Jeff were Cowboys!, Tango Masculino and Nile Blue. He has musically directed regionally, for Off-Broadway and Off-Off-Broadway. He currently has his As You Like It running at the McGinn/Cazale Theatre uptown, for which he wrote music & lyrics.
Jeffery Corrick (Director) has worked in theatre for over 35 years as an actor, director, choreographer and designer. He was formerly Artistic Director of Hutchinson Repertory Theatre, a professional troupe touring sixteen Midwestern states. Mr. Corrick founded Wings Theatre in 1986 and has served as Artistic Director since that time. In addition to The Three Musketeers, he has directed a number of other Clint Jefferies plays and musicals including The Jocker, Cowboys! and Tango Masculino, the latter both recipients of OOBR Awards for Excellence in Off-off Broadway Theater. While his directing credits include many standards like Streetcar, West Side Story and Cabaret his first love is directing new works. Mr. Jefferies has served on the Board of Directors of the Association of Kansas Theatres, the American Theatre Association's Professional Theatre Program and as a panelist for the New Jersey State Council on the Arts. He is a graduate of United States International University's School of Performing and Visual Arts and was selected to "Outstanding Young Men in America." He currently resides in New York City with Nelson, his partner of nineteen years, and Scarlet & Bandit, two hell-raising alley cats.
Kate Swan (Choreographer) currently serves as the Associate Choreographer of Disney's Beauty and the Beast on Broadway and mounted the Brazilian, Korean, US and UK touring productions. Choreography credits include the award-winning original musicals Cowboys! and Tango Masculino (Wings); Schoolhouse Rock Live! (Chicago World Premiere and Lambs Theatre); Kiss of the Spider Woman (Gallery Players); many, many standards in regional and stock theatres across the country; and the national tour of Victor/Victoria starring Toni Tennille (as Asst. Choreographer). Originally from Dallas, she resides in New Jersey with her husband, musical theatre director David Swan, and their beautiful daughter, Rose.
Kymberli Morris (Fight Choreographer) In addition to choreographing the violence for numerous stage and screen productions, Kymberli has spent more than 10 years working as a stuntwoman specializing in fights, body burns and precision driving. She is a certified Master at Arms in the IFA, with specialties in most edged weapons, archery, and small caliber firearms. Additionally, she has taught basic and advanced self-defense to women for many years. Under the name Gael Force, she worked as a professional wrestler on the independent circuit, from which she recently retired, still holding two championship titles. She is a noted history buff (particularly with regard to 13th Century Eastern Europe, the Mongols and Chingis Khan), speaks multiple languages, and has published several non-fiction articles (some of which have been translated into 3 languages) and historical fiction. Recent stage choreographic credits include African Nights, Uncovering Eden, Strange Bedfellows, the ACTF award winning Macbeth and the OOBR award-winning Cowboys! and Tango Masculino. She is thrilled to be working with yet another wonderfully talented cast at Wings Theatre.
L. J. Kleeman, (Assistant Director) was born during the late Medieval period. She subsequently directed numerous plays in the New York area, including The Naked Enemy, Channel Crossings, Richard & Philip, and Uncovering Eden at Wings Theatre. This is the sixth play she has worked on with Jeff at Wings, and as usual she is having a wonderful time, discussing the production and stealing his cigarettes. She currently teaches English at Hostos College and the College of Staten Island (CUNY.)
*Parys Le Bron (Stage Manager)stage managed the original workshop of The Three Musketeers in '98. This is his ninth collaboration with director Jeffery Corrick, other shows include: Odyssey '75, The Jocker, the original and revival productions of African Nights, Strange Bedfellows, and the award-winning Tango Masculino. He has worked regionally, national and international tours, Broadway and Off-Broadway. Credits include: Pied a Terre (Beckett Theatre); The Gathering Room (Schimmel Theatre, '04 Fringe Festival); Blues in the Night (Central America); Uncovering Eden (Wings Theatre); Road House (Barrow Street Theatre); The Woman from the Sea (dir. Terry Schreiber); Beach Radio (dir. Larry Fuller); Killing Louise (dir. Michael Montel); and The Immigrant (dir. Randal Myler). Love and thanks to those who have kept me sane.
Bekka Lindstrom (Set Design) designs stage sets and gardens and parties and rooms and publications and ad campaigns - and even the bowl of cereal she's eating; because she can't help herself. Bekka designs stuff everywhere she goes. Bekka designed sets for 4th Unity at Bank Street Theatre, Estrogenius and Homogenius Festivals at ManhattanTheatreSource, and Watchbird Productions of A Phoenix Too Frequent at ManhattanTheatreSource and The Stonington Opera House on Deer Isle in Maine. She is lucky. And she's very fortunate to have this opportunity to design this set for Wings.
Sean Linehan (Lighting Designer) The Three Musketeers marks Sean's seventh design with Wings where he also works as the technical supervisor. Sean has designed across New York City and abroad on stage and in Television. His recent theatre credits include: Fools In love (Wings), Hamlet 2 (Wings), Puck'd: What Fools These Mortals Be (Little Theatre), Shift Change (Producers Club II), Rockaway Blvd (Lion Theatre), The Waves (Blue Heron theatre), Metropolitan Operas (Wings), and Rhinoceros (Theresa Lang Theatre). Television: The Cut (CBS) as well as several industrial and gala events. Sean also works as an electrician and light operator throughout NYC. He is pleased to once again be working with Jeff and the Wings crew. Sean received his BFA from Marymount Manhattan College.
* These Actors and Stage Managers appearing courtesy of Actor's Equity Association
Back to Three Musketeers Home Page