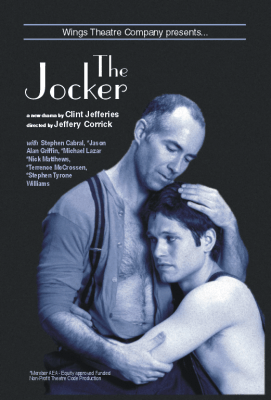 The Jocker
A new drama by Clint Jefferies
"In The Jocker, the company has a very good play, and the provocative ads don't give any idea just how strong and moving this production is."
"During the Great Depression, before anyone talked about 'homeless people,' there were hobos -- men who traveled the country looking for work... Playwright Clint Jefferies has done his homework on this historical subject and fashioned a classically plotted, dramatically moving story about these wasted lives..."
"Jefferies takes us into these men's world and finds the heart and soul of each character... All of these men are 'rode hard and put up wet'; their story is not something you're likely to see in most commercial theatres."
"Jeffery Corrick has directed a nearly perfect production. The one-on-one scenes are particularly telling. The violence (and there is much) is staged deftly, and the group's campfire sing-along is moving. By evening's end, you come to care about these men and their predicament, to understand their need for love and companionship, and to hope that they can somehow transcend their environment."
--Ricky Spears, In Theater Magazine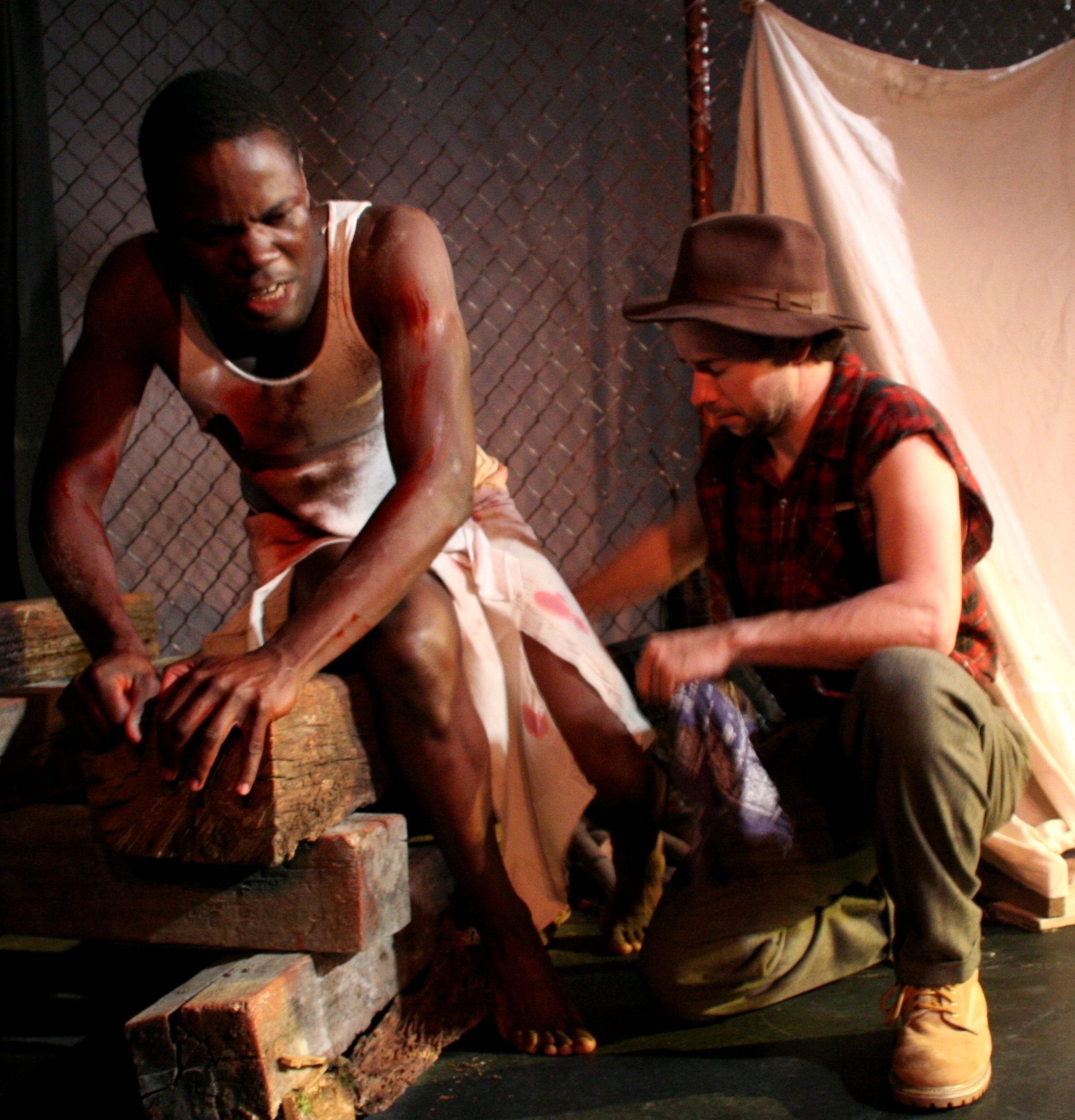 "Clint Jeffries dialogue is full of authentic period slang, but it's the way he shows how easily relationships can tip from nurturing to exploitative and how frequently the roles of dominator and submitter can flip, that packs the punch here. Some of the simplest moments in the play are the most moving. The Jocker, is a powerful story compellingly told."
--Christopher Murray, CurtainUp.com
"This play is certainly interesting; it has warm relationships and cold reality, it's dramatic and yet often funny... Playwright Clint Jefferies gives us an enormously compassionate play about folks you'd expect to be too jaded and hardened by life to have an ounce of compassion left in them, and he does it in a very well-made play... This production is a part of Wings Theatre's Gay Plays Series and it definitely has some beautiful things to say about love and companionship.
--Richard Hinojosa, NYTheatre.com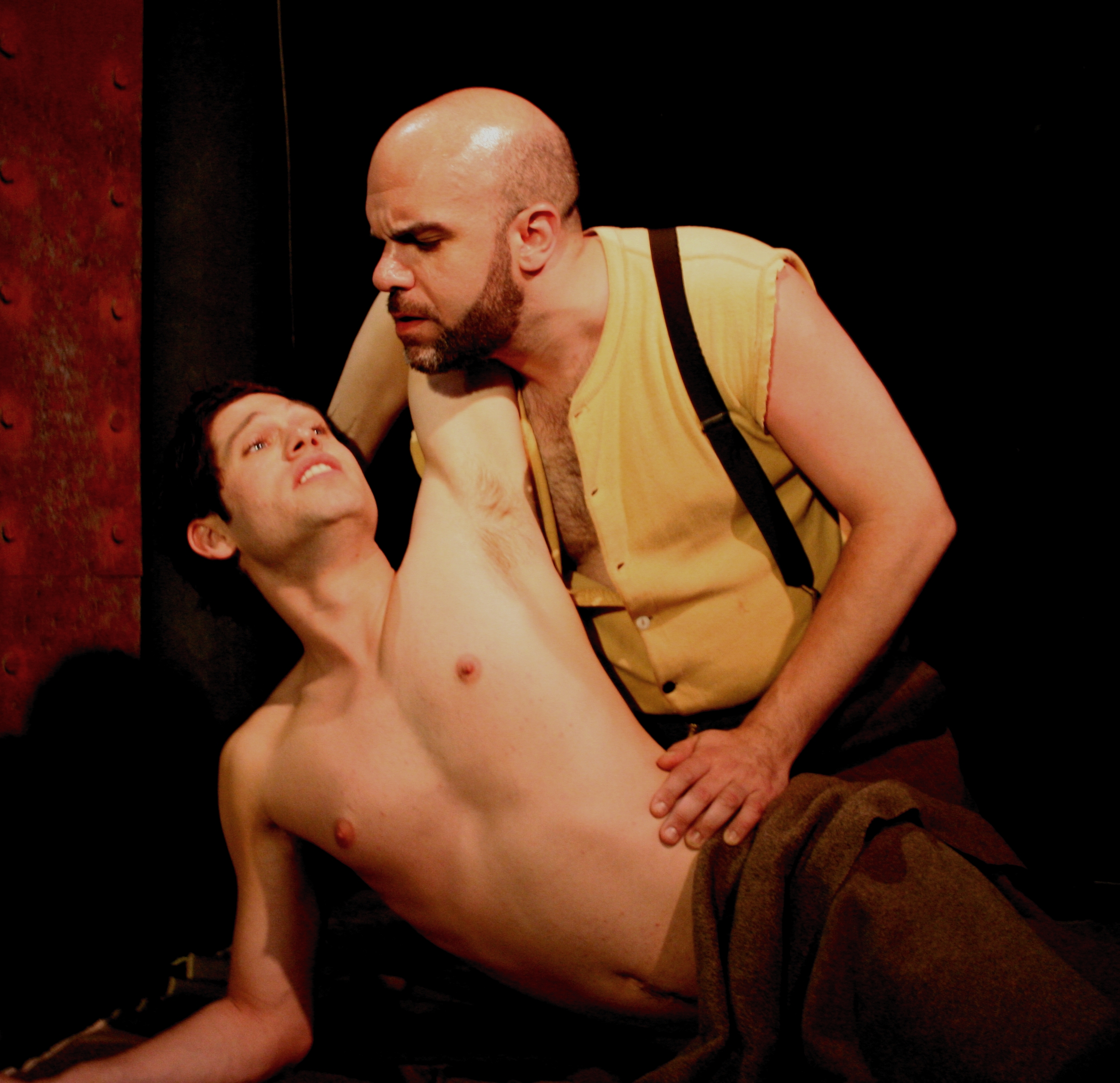 "Clint Jefferies has a wide-open canvas in The Jocker, his compelling drama of Depression bums and the men and boys who loved them... Jefferies makes this unsung American subculture real. He's to be applauded for bringing it to our attention at all."
--Marc Miller, Backstage
"In "The Jocker," much like in another great work with similar aspirations, "From Here to Eternity," the threat and eventual use of violence is what humans use to keep ourselves too afraid to make ourselves fully vulnerable and intimate with each other... There is no weak link in this cast. This is due to the directing by Jeffery Corrick... I'm glad, after having seen the power of art imitating life in "The Jocker," that this group had the integrity not to take the easy way out."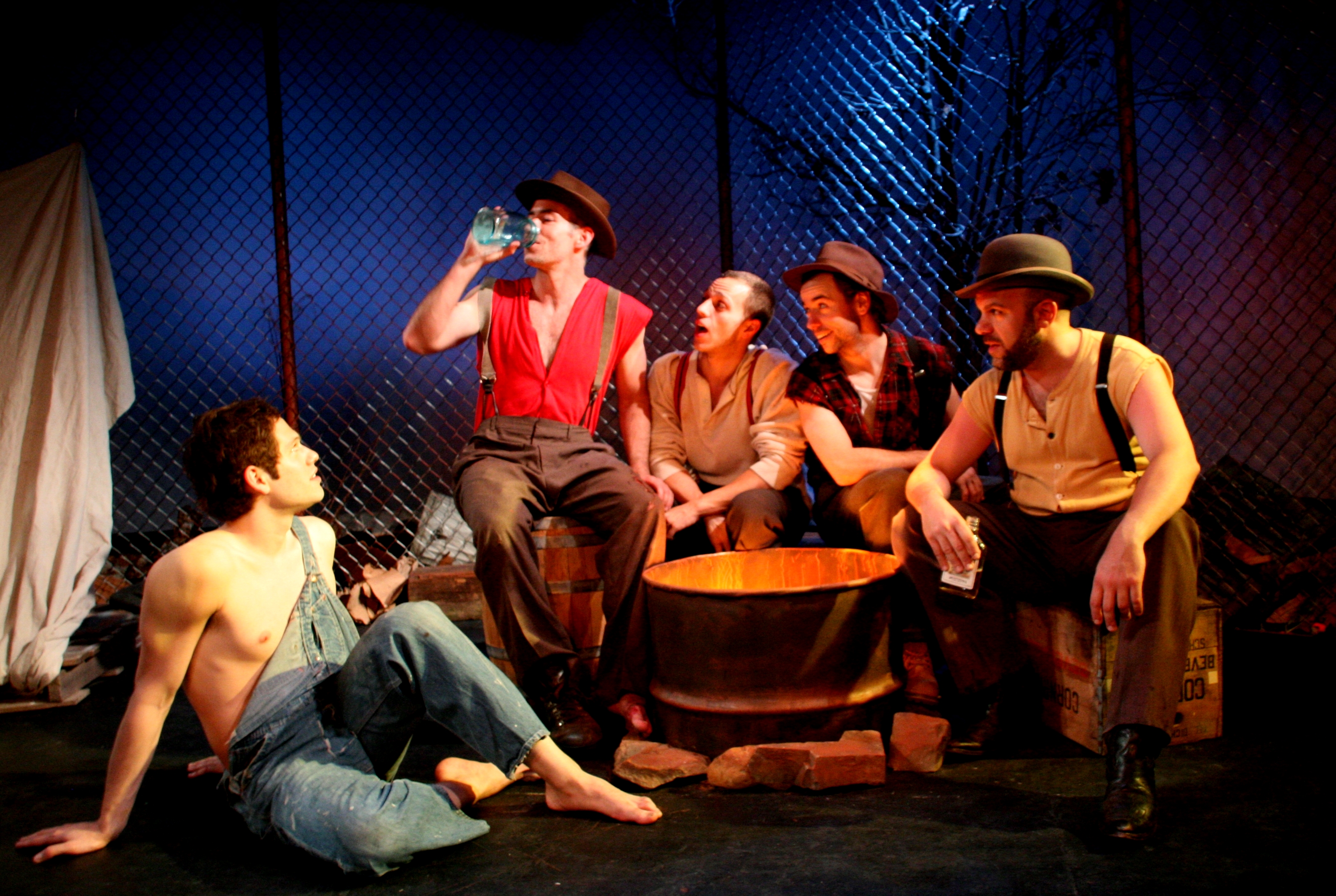 "Drawn together by circumstance, the men form a temporary road family and together and alone suffer the indignities men must endure when there is little choice. The story is powered by twists of fate as they clash with each other and with the law... A well-done piece that should be seen."
--Rakusin, Michael's Thing
"The story takes some sad and unexpected turns before arriving at its surprisingly affecting conclusion. I found myself caught up in and caring about these men, genuinely touched by someof the tender moments."
--Martin Denton, NYTheatre.COM
The story is compelling, the historical dimension fascinating, and the ensemble attractive and well cast.
-- Jonathan Warman, NY Blade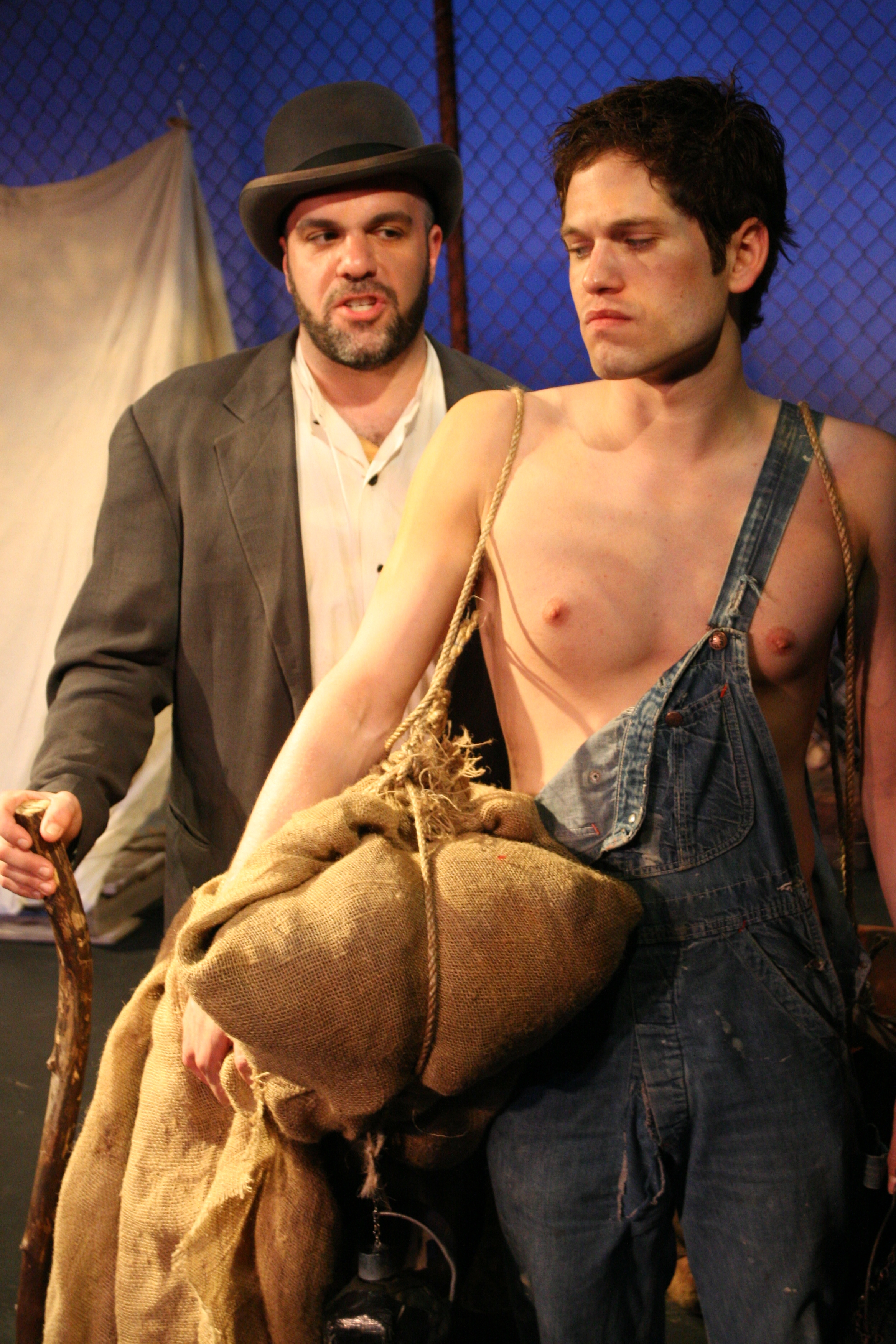 Based on historical fact, The Jocker explores relationships between men riding the rails during the great depression. It is 1931. In a hobo jungle near Flagstaff, Arizona, hobos and tramps begin to congregate, lured by the promise of work on a nearby rail spur. Early arrivals include Biloxi Billy, a tramp in his late 40's, and Nat, around 14 -- a Jocker and his 'Gunsel,' (combination servant, apprentice and catamite, a common and amazingly well-documented relationship among hobos and tramps of the period.) They soon encounter 'Bama Boy and Shakespeare, two men in a very different sort of sexual relationship. It's the men's conflicting and ever-changing dependence on one another that help them survive – but when Nat makes a desperate move to get away from his abusive jocker, he sets in motion a devastating chain of events that leaves two dead and other lives shattered. Nat may ultimately get what he wished -- but not at all in the way he could have imagined. (6M)

The Jocker was awarded First Prize in the John Gassner Memorial Playwriting Awards, was named a finalist in the Pacific Northwest Writer's Conference Competition and the South Carolina Playwrights' Festival, and a semi-finalist in the Bloomington Playwrights' Project. It has been produced off-off Broadway by the Wings Theatre Company, in Houston by The Little Room Downstairs and in Spokane at the Micro Theater Playhouse. It has had staged readings at New Jersey Repertory, The Odyssey Theatre Ensemble, Los Angeles and at The Southwark Playhouse in London.
For rights contact: clint@clintjefferies.com
Back to: Clint Jefferies' Page