The Jocker
Cast and Staff of the New York Revival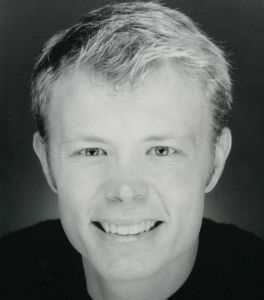 *James Bullard(Shakespeare u/s) Alabama native LOUD AND PROUD, made his Wings debut in Cowboys! Some of James' most recent roles (now among his favorites) were those of Michael Jay, President of Wanaget High's Senior Class of 1989 with Awesome 80s Prom and Jacey Squires in the Fulton Opera House's production of The Music Man. Other favorite roles include Jinx in Forever Plaid, Peachy Weil in The Last Night of Ballyhoo and Barnaby Tucker in Hello, Dolly! James is a proud member of Actors' Equity. PFY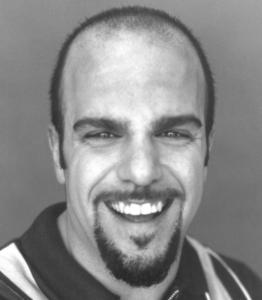 Stephen Cabral (Biloxi Billy) was seen at Wings last season as Judge Sassafras Devine in Cowboys!. He was recently seen as J. Edgar Hoover in Hoover: A Love Story at the Dysfunctional Theatre Company in NYC and as ten citizens of Texas' third smallest town in Greater Tuna at Stageworks Theatre in Tampa, Florida. Stephen has also been seen at Wings as El Cantor in Tango Masculino and as Athos in The Three Musketeers. His other NYC credits include Robert Sideway (Our Country's Good) and Andrew Borden in Lizzie Borden's Tempest at the NY International Fringe Festival. Regional credits include Franz (Sunday in the Park with George); Daddy Warbucks (Annie); Dr. Benjamin (Waiting for Lefty); Mendel (Falsettos); King (The King and I); and the title role in Macbeth.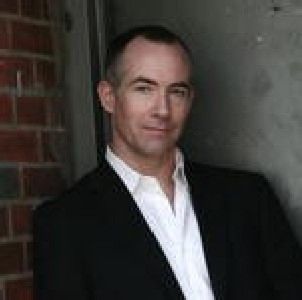 *Jason Alan Griffin ('Bama Boy) A Gemini from Santa Barbara, Jason has performed extensively in Seattle and New York. The Jocker marks Jason's third appearance at Wings Theater. Previous appearances were Looking4Sex (2004) and Beyond Christopher Street (2006). This is also Jason's second hobo. In 2000, his first NYC stage appearance was as "the Hobo" at Tribeca Playhouse in Sidney Morris' Twilight Ladies directed by Steven Thornburg. Some other favorite roles have been Marty in The House of Yes, Andrew in I Hate Hamlet, and Steve in Jeffrey. TV: 100 Centre Street, Ed, All My Children. Films: The Case, Tomorrow Never Comes (Heavylight Digital Best Picture Award), and Simple Revenge (New Hampshire Film Festival Best Feature Award). You can also see some of Jason's nude photo modeling work as set dressing in the film WTC View. Many thanks to Jeff and Clint for this rich and wonderful opportunity. Thanks to the cast and crew at Wings for making it fun and exciting. Thanks to Preston for the help on my accent, and of course, to you, the audience, for giving us a reason to do this. www.JasonAlanGriffin.com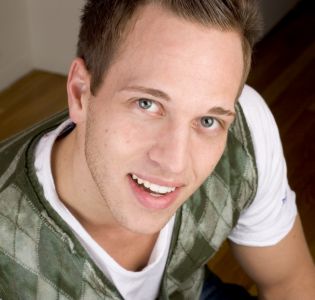 *Michael Lazar (Shakespeare) is a proud member of AEA and thrilled to be joining the cast of The Jocker in his debut at Wings! Michael graduated with a BFA from NYU's Tisch of the Arts in 2006, where he studied musical theatre and Shakespeare at the Classical Studio. National tours: Seussical the Musical (Mr. Mayor/Wickersham); NY theatre:The Full Monty (Ethan), Lachiusa's Wild Party (Jackie), Titus Andronicus (Lucius). Also a passionate visual artist, he's excited to be announcing the installment of his art in its first public exhibition on May 26th. Being able to perform and make art, share it and live in this wonderful city is such a blessing! www.michael-lazar.com.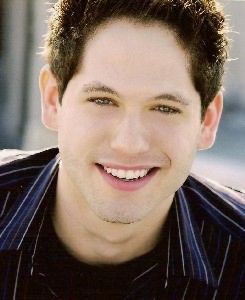 *Nick Mathews (Nat) is proud to be making his debut in a full length play here at Wings Theatre. He has studied at Rutgers University and is a graduate of the William Esper School of Acting. He recently has appeared in Doric Wilson's And He Made A Her at the Laurie Beechman Theatre, David Pumo's Work Wife here at Wings, and work shopped a new film called Blood of Saints by Scott Hess. He's also appeared (for five lines or less!) on As The World Turns and Guiding Light. He'd like to THANK Jeff for this incredibly amazing opportunity and the cast for being the best set of people you could with. But most of all, his mom for her undying support and faith in him.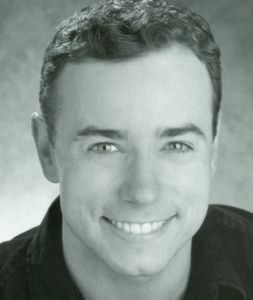 *David Tacheny(Dodger) At Wings David was last seen as Boston Bart Black in Cowboys! Other favorite roles is Curly in Oklahoma, Puck in A midsummer Night's Dream Willy in The Gifts of the Magi Curly in Of Mice and Men Jinx in Forever Plaid Perchik in Fiddler and Tybalt in Romeo and Juliet. Following this run of The Jocker David will begin the MA program in Performance Studies at NYU. He is a graduate of MN State University, Mankato and a proud member of Actor's Equity! Love to Katie and my "kids"!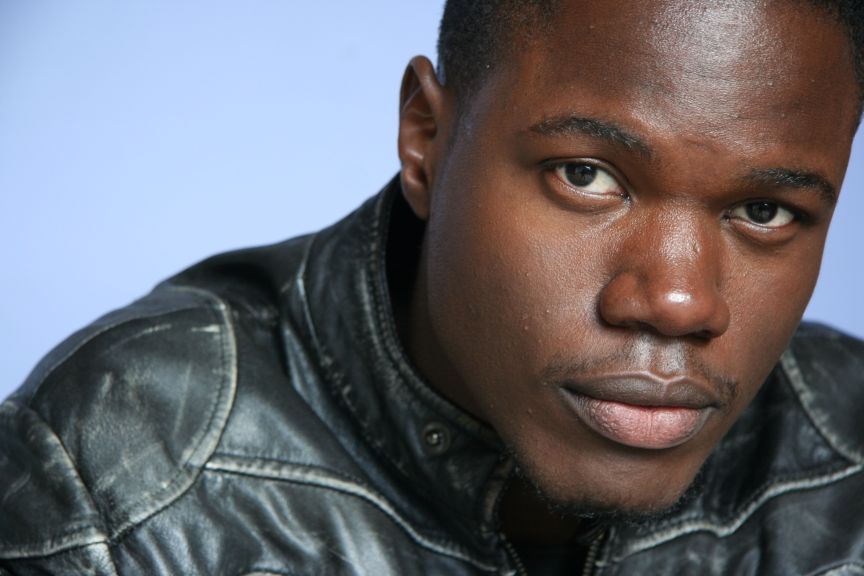 *Stephen Tyrone Williams (Lucky) is a proud native of Tuscaloosa, AL and The Jocker marks his debut at The Wings Theatre. He graduated with honors from the University of Alabama, earning a BA in Theatre (performance) and Communication Studies. Recent credits: NYC-The Blowin of Baile Gall at The Irish Arts Center (u/s title role); The Laramie Project (Greg Pierotti, etc); Regional-To Kill a Mockingbird at Virginia Stage Company (Tom Robinson); Brand: New at Hartford Stage (Featured); Hamlet (Laertes) and Piano Lesson (Boy Willie) at the Marion Gallaway Theatre; Film: Straw Man Unyielding (title role); and the upcoming award-winning short Romeo & Jonnie (Romeo). You can catch Stephen's next performance as Claudio in Shakespeare Theatre of New Jersey's upcoming production of Measure for Measure. Stephen is a member of Actors' Equity. "We're doing it Peanut!"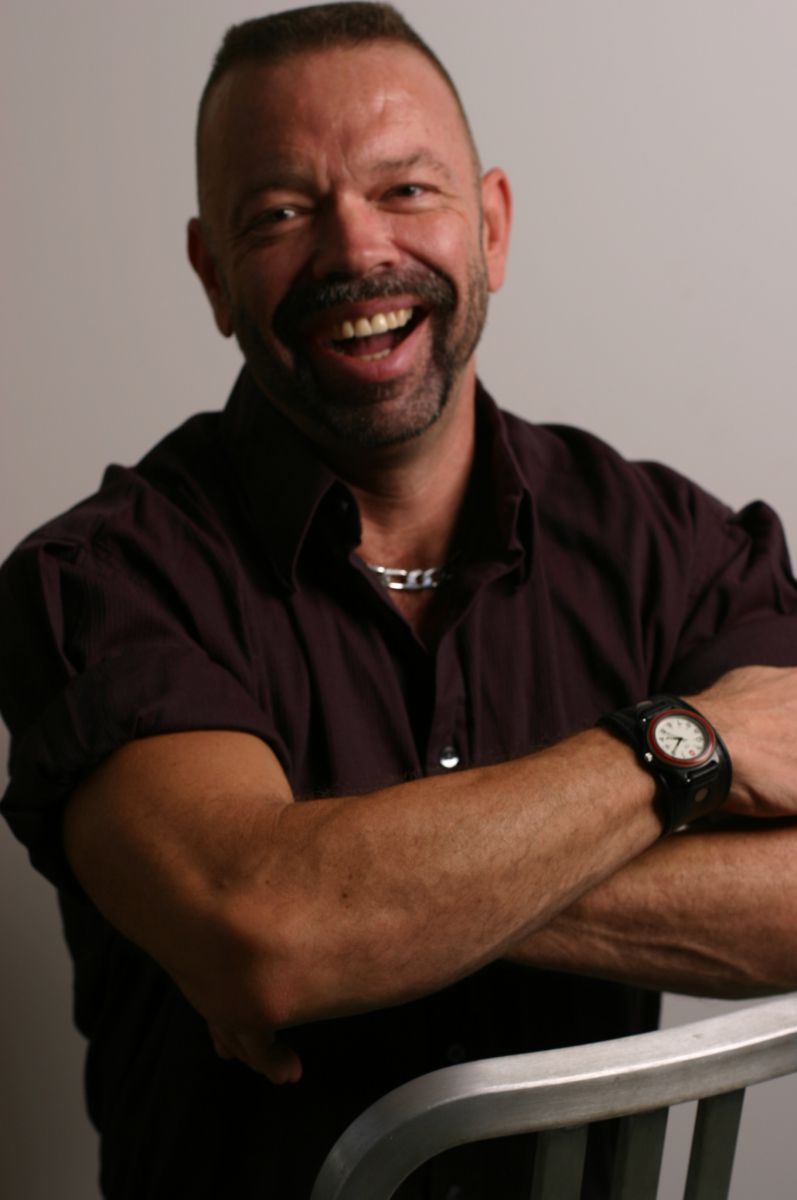 Clint Jefferies (Playwright) is the author of thirteen plays and musicals produced in NYC, regionally, and recently internationally. Musicals include The Captain's Boy, produced in NYC and at Bailiwick Repertory in Chicago; Nile Blue, which ran in Tampa and is scheduled for commercial production in Melbourne, Australia; and the musicals Cowboys and Tango Masculino which both received The OOBR Award For Excellence in off-off Broadway Theatre. Cowboys! also enjoyed an extended stint at the Pegasus Theatre in Dallas and Tango was produced this year in Australia as part of the Sydney Mardi Gras Festival.The Jocker has run in NYC, Houston & Seattle, and has had readings at New Jersey Repertory, Odyssey Theatre Ensemble in LA, and The Southwark Playhouse in London. It will open in Tampa in June. Clint was the recipient of the John Gassner Memorial Playwriting Award and a finalist for the Stanley Drama Award. His plays have been finalists in the Pacific Northwest Writers' Conference Competition and the South Carolina Playwrights' Festival. Mr. Jefferies is a member of the Dramatist's Guild. >For more info on the plays and playwright: http://clintjefferies.com.
Jeffery Corrick (Director) has worked in theatre for over 40 years as an actor, director, choreographer and designer. He was formerly Artistic Director of Hutchinson Repertory Theatre, a professional troupe touring sixteen Midwestern states. Mr. Corrick founded Wings Theatre in 1986 and has served as Artistic Director since that time. In addition to The Jocker, he has directed a number of other Clint Jefferies plays and musicals including Cowboys!, The Three Musketeers and Tango Masculino, the latter, as well as Cowboys!, recipients of The OOBR Award forExcellence in Off-off Broadway Theater. While his directing credits include many standards like Streetcar, West Side Story and Cabaret his first love is directing new works. Mr. Jefferies has served on the Board of Directors of the Association of Kansas Theatres, the American Theatre Association's Professional Theatre Program and as a panelist for the New Jersey State Council on the Arts. He is a graduate of United States International University's School of Performing and Visual Arts and was selected to "Outstanding Young Men in America." He would like to dedicate this production to Nelson, his partner of twenty years, who passed away in August. And who -- sometimes even with good graces -- worked his butt off at Wings, and over the years put up with more Off-off B'way foolishness than most sane folks would tolerate. I miss you, hon.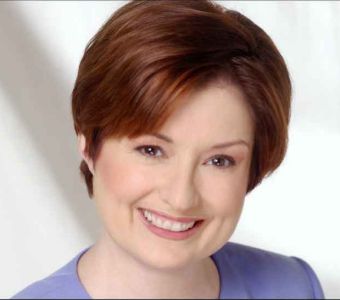 LinDel Sandlin (Assistant Director) just served as Assistant Director for Wings' last production, Murder Uncensored, in which, she also could not resist taking a small role. While most of her experience has been onstage, she has also worked the other side of the footlights. She was the director and co-producer of Agatha's Mystery Dinner Theatre in Atlanta for over 3 years, during which time, she and her producing partner put up 17 shows. In New York, she directed a stage reading for Negro Ensemble Company and was Assistant Director for Legend of the Gypsy Bride, an entrant in the 2005 NY International Fringe Festival. In the "land of day-jobs", she was a paralegal for several years and hopes that the organizational skills she honed there will come in handy in her new role as Development Director for Wings. For more info, go to www.LinDelSandlin.com.
Kymberli E. Morris (Fight Choreographer) In addition to choreographing the violence for numerous stage and screen productions, Kymberli has spent more than 10 years working as a stuntwoman specializing in fights, body burns and precision driving. She is a certified Master at Arms in the IFA, with specialties in most edged weapons, archery, and small caliber firearms. Additionally, she has taught basic and advanced self-defense to women for many years. Under the name Gael Force, she worked as a professional wrestler on the independent circuit, from which she recently retired, still holding two championship titles. She is a noted history buff (particularly with regard to 13th Century Eastern Europe, the Mongols and Chingis Khan), speaks multiple languages, and has published several non-fiction articles (some of which have been translated into 3 languages) and historical fiction. Recent stage choreographic credits include African Nights, Uncovering Eden, Strange Bedfellows, The Three Musketeers, the ACTF award winning Macbeth and the OOBR award-winning Tango Masculino and Cowboys!. She is thrilled to be working with yet another wonderfully talented cast at Wings.
Jules Ochoa (Production Coordinator) has directed three productions for The Wings Theatre Company, Frawley Becker's Tiger by the Tail, Michael Murphy's The Legendary St. Vincent Design and Steve Salinaro's Leprechauns. Jules is the Head of Creative Development for Michael Filerman Productions.
William Ward (Set Design) Mr. Ward's set designs have appeared at: Mickery Theatre, Amsterdam; Oval House, London; Holland Festival; Bochum and Hamburg Schauspielhaus; Urban Sax and Le Grand Magique Cirque, Paris; La Mama E.T.C., New York; Falmouth Playhouse. William has been a stage technical with Dialog/Network -- Robert Wilson and Christopher Knowles, Mickery Theatre, Amsterdam; Joint Stock and I.C.A. Theatre, London as well as the European tours of Wooster Group, Trocadero Ballet and the rock bands Dexy's Midnight Runners, ABC, Culture Club, Kajagoogoo and Simple Minds.
L. J. Kleeman (Costume Design) has directed numerous plays in the New York area including all five of George Barthel's plays at Wings. When not directing and reading scripts for Wings, she teaches English at the College of Staten Island and Hostos College. She'd like thank her theater "family," and her parents for their support.
Eric Larson (Lighting Design) most recently designed Five by Tenn for Turtle Shell Productions, Avenue X for Dreamlight Theatre Company, Embracing Freedom: The Immigrant Journey to America in the museum at Ellis Island, Tuesdays with Morrie at Arkansas Repertory Theatre, and the 2005 national tour of The Moscow Ballet's Great Russian Nutcracker. He recently served assistant lighting designer for the National Tour of Go Diego Go Live! for Live Nation & Nickelodeon, Durango at the Public Theater, and A Small Melodramatic Story for the LAByrinth Theatre Company. He holds a BFA in Lighting Design from Boston University. Visit his website at http://www.elarsondesign.com.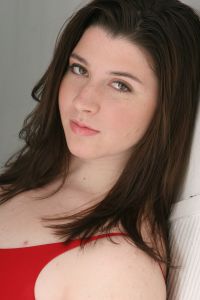 Vanessa Wendt (Stage Manager) is very pleased to be back at Wings with The Jocker. Her most recent stage management projects include Women of a Certain Age, Beyond Christopher, 7Women 7Heavens (for the ASMA Society), The Engagement (for which she also designed the lighting), Autumn Moon, and Cowboys!. New York acting credits include Sing for Your Sanity (Lydia), An Afternoon in the Spotlight, The Tell-Tale Hearth: A Ghost Tour (Eliza Tredwell), Autumn Moon, and Cowboys! Film/TV credits include 1408, M.O.N.Y., and Christmas in New York.
*Member AEA - Equity approved Funded Non-Profit Theatre Code Production