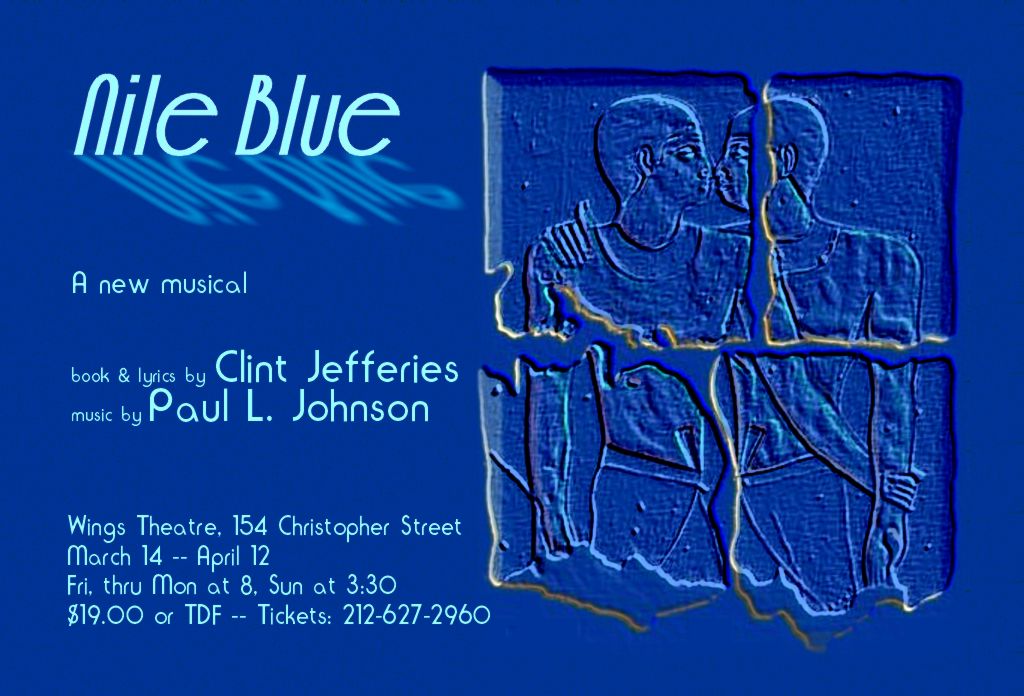 Nile Blue
A new musical
Book & Lyrics by Clint Jefferies,
Music by Paul L. Johnson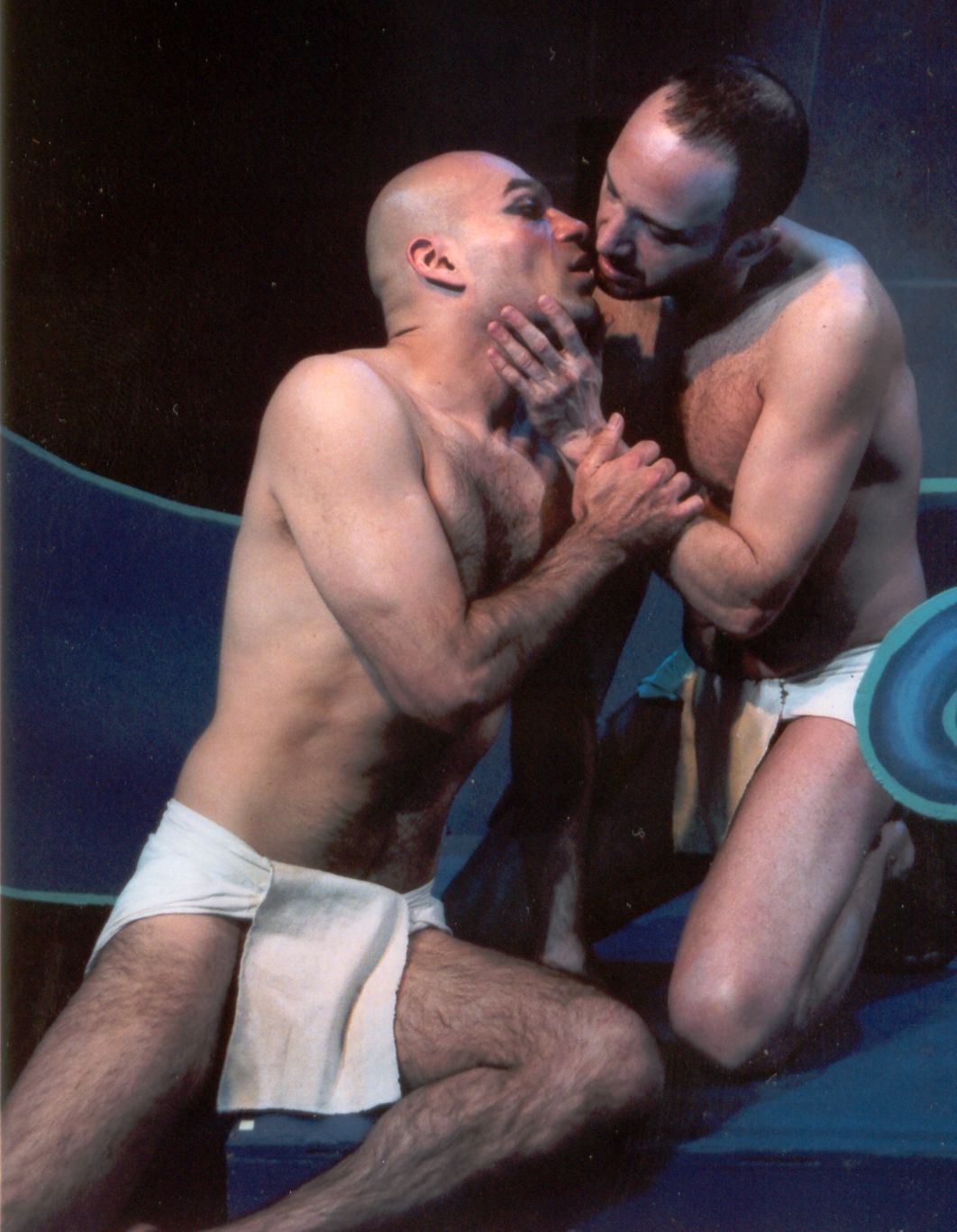 "The dialogue is quick-witted and amusing... Paul L. Johnson does an admirable job of orchestrating the show... Nile Blue is an ambitions effort and one that can be commended for attempting to chronicle queer life in the ancient world."
--Scott Harrah Gay City News
"Wings Theatre Company stepped up their standards in musical quality and set design with their latest contribution to New York's gay theatre tradition, Nile Blue. In an imagined view of what love might have been like for gay men back in the days of Ancient Egypt, this LGBT establishment has fashioned a gay Aida. ...a winning story with fantastic scenery. ...some of the songs like Nile Blue and Living Apart, were hypnotic and appealing. Jefferies has written a believable and human play with a happy ending... The tumultuous arguments resulting from the tiniest of quarrels between the two lovers were fascinating to watch. The story of true love is one that never becomes unexciting, no matter how many times it is told... the heart and soul presented in Nile Blue were sweet and memorable."
--Jade Esteban Estrada Off off Broadway Review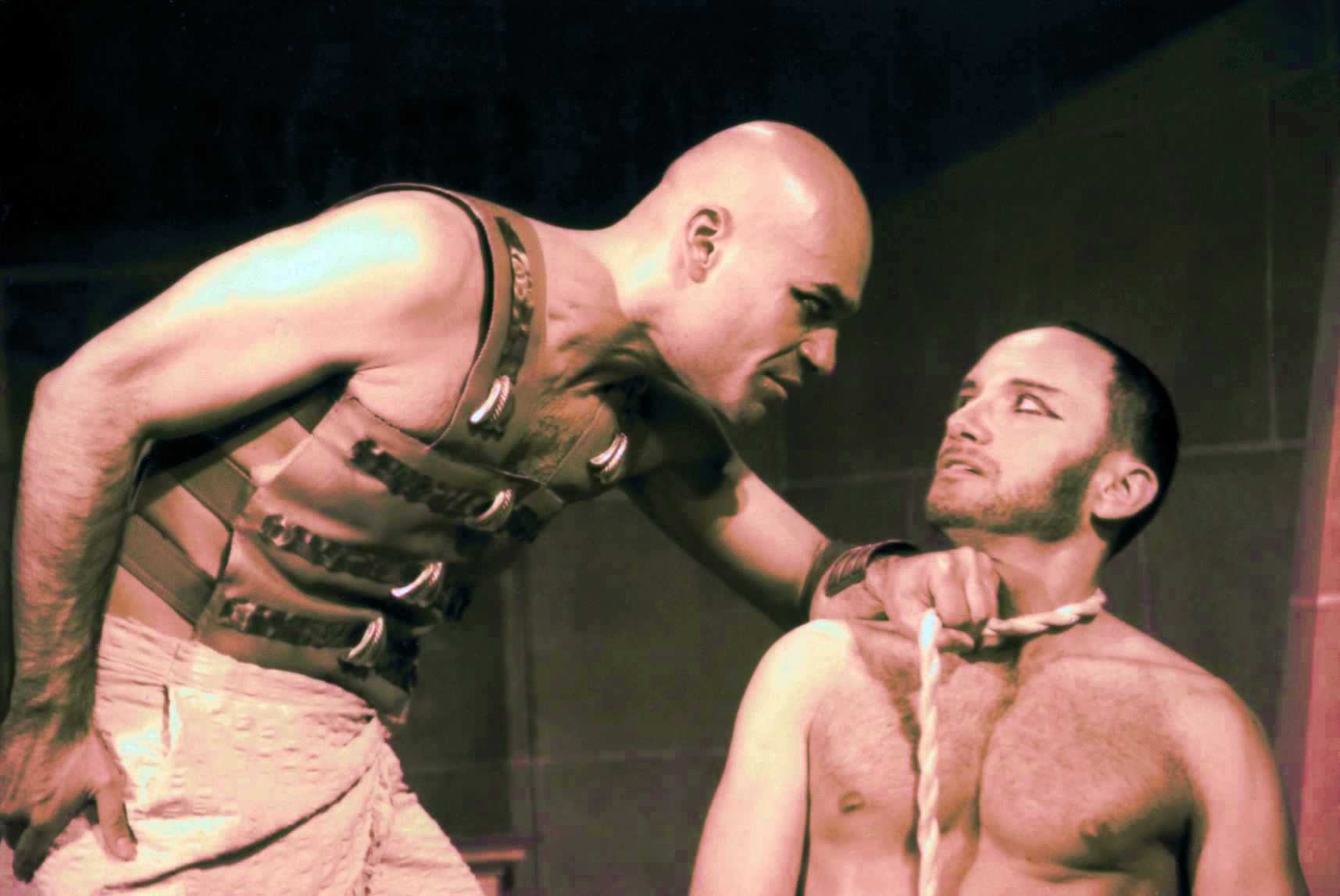 In 1964, Egyptian archeologists discovered a unique tomb, one in which two men of the Fifth Dynasty (circa 2400 BCE) had been buried together. More unusual still, decorating the tomb were paintings and reliefs depicting the pair in the manner usually reserved for husband and wife. On the wall leading to their burial chamber, they are touching, face to face, in the most intimate pose possible within the canons of ancient Egyptian art. In the words of one Egyptologist, "Here, in the innermost part of their joint tomb, the two men stand in an embrace meant to last for eternity." In fact, original carvings of Niankhkhnum's wife were deliberately chiseled away before the tomb was sealed. Playwright Clint Jefferies has used this incredible find as a jumping off point for Nile Blue. How did two men, forty-four hundred years ago, manage to fashion a life together – a relationship open enough, and respected enough to have earned them such a splendid send-off into eternity.
Often funny, sometimes poignant, Nile Blue follows this groundbreaking pair. With nothing to guide them, and many fumbles and foibles along the way, they try to find a way of life that works for them. Written in modern idiom, with a fantasy new-age score, Nile Blue is far from your typical travelogue through ancient Egypt! Scored for piano & synth. (4M/1F)
Nile Bluewas produced by the Wings Theatre Company, NYC. It received a staged reading by Magnormos at Chapel off Chapel, Melbourne, Australia and was produced by Gypsy Productions Inc. in St. Petersburg, FL.
For rights contact: clint@clintjefferies.com
Back to: Clint Jefferies' Page